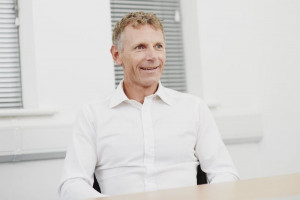 Paul Alcock - Chair of trustees
Paul joined the Board in September 2020 and was appointed as Chair of Trustees in September 2021. He has spent over 30 years as a company director of various global Marine Energy Services businesses in commercial, business development and organisation development.
Paul brings experience in scaling organisations through strategy, appropriate structure and financial control whilst managing large teams and ensuring employee engagement throughout. Whilst a keen competitive cyclist, he also volunteers at his local Wheels for All Partner Centre in Norfolk.
Married with three children, Paul has a BSc degree in Environmental Planning.
Azad Brepotra
As a refugee from Uganda of South Asian descent, Azad and his family landed at Bristol airbase in 1972, spent a short stint in Surrey before the family settled in Lancashire.
After leaving school, Azad was fortunate to embark on his chosen career in IT, spanning three decades, helping multinationals develop and execute strategies to enhance operational efficiency, improve profitability, and deliver sustainable change. After raising his own family in southwest London, Azad was keen to get back home and when the time presented itself, he relocated to the heart of the Ribble Valley.
Azad feels extremely fortunate to have been given rewarding opportunities, chances to travel, meet people from all walks of life, and after a long and successful career, Azad is keen to share his expertise, passion and energy helping communities overcome barriers to leading a healthy future, and championing diversity in all its forms so we can live in harmony and equally enjoy the benefits!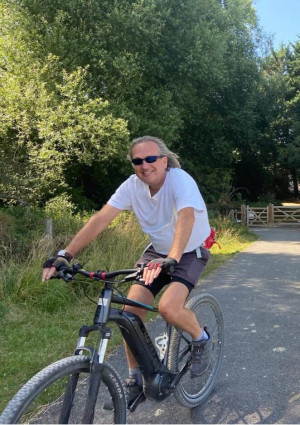 Charlie Barter
I first came across Wheels For All in 2020 and became a director in 2022. Now retired, I was a partner in a commercial law firm in London and after that was General Counsel for an investment business, which is a global leader in Alternative Asset Management.
Retirement has allowed me to spend more time on my charitable interests, which centre on children, social mobility, education and support for the disabled. So WFA is a perfect charity to be involved with. I enjoy cycling and am fascinated with and amazed by the beneficial results WFA can have for so many people who would otherwise not get the chance the enjoy this amazing recreation. The opportunities for us are endless and extraordinary.
I am Chair of WFA's Nominations Committee and the Senior Independent Director.
Cecilia Kumar (Welfare and Safety Lead)
Cecilia joined the board in 2022, having worked closely with Wheels for All in her time Head of Disability at Sport England. Cecilia now works for the Welsh Government in social care policy, and is completing an MSc in Behaviour Change.
She is particularly interested in supporting organisations with their strategic positioning and direction, developing strong partnerships leading to a holistic service that can support people in the way that is right for them.
She is an all round fan of cycling, having discovered her love of mountain biking whilst living in New Zealand and more recently of cycle touring.
Cecilia is a passionate advocate for inclusion with a firm belief that the fun and enjoyment of cycling should be accessible to everyone who wants to ride.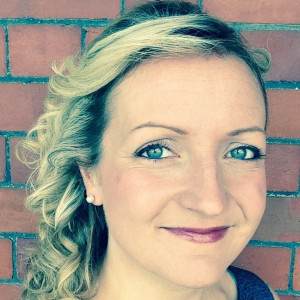 Heather Clatworthy (Safeguarding Lead)
Heather (BSc) joined Wheels for All as a Trustee in 2021. An ambitious and determined business woman, Heather has 15 years of experience working in the charitable, environmental, and voluntary sectors and is an active philanthropist supporting charities and individuals who are keen to help make a positive difference to people's lives. She presently works in a senior capacity as a highly successful strategic leader and ambassador for change throughout the UK and Ireland. She thrives working with volunteers and community groups in order to deliver positive results for individuals and has a great understanding and admiration for the role volunteers play. She is especially interested in efficiency, effectiveness, quality of services and meeting targets. She is looking forward to meeting those who deliver our services and those who use them.
She is an advocate for enabling people to enjoy the outdoors regardless of physical or mental ability. She is a passionate about inspiring, motivating and enabling people to achieve their goals. In 2016 she became a record holder for swimming across a stretch of the Atlantic Ocean and established a fund enabling individuals of all physical and mental abilities to access the outdoors in her home town. She recognises the value and impact enabling people to achieve their goals can have on physical and mental health and wellbeing.
She feels honoured to be on our board of governance during this exciting period of growth and is ready to help us together 'push into the next gear', enabling even more people to ride on two wheels regardless of age, ability or experience and be active on their own terms.
Heather is a mother of two young adventurous cyclists, Chief Puncture Patcher and owns a TAGA bike. She quotes "sometimes you might have to change gear unexpectedly, or take a different route, but the important thing is to just keep pedalling".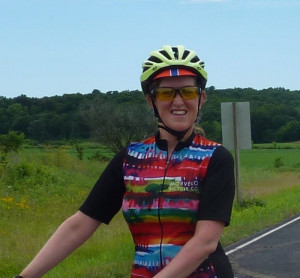 Liz Oldfield
Liz joined the Wheels for All Board of Directors in June 2015 She has a lifelong interest in disability and equality issues and after rediscovering the joy of riding a bike in midlife Liz quickly became hooked and believes that everyone should have the opportunity to experience the feeling of freedom and independence that cycling brings. She discovered Wheels for All when riding past a Wheels for All session – seeing the impact first-hand.
She is chartered engineer and project management professional who managed product development and major business transformation programmes in both the public and private sector. Having taken a career break to focus on various voluntary opportunities and cycling as much as possible Liz has been fortunate enough to enjoy some epic rides, including cycling across the USA.
Liz is especially interested in organisation and people development and risk management and governance and enjoys having the opportunity to work with such an amazing group of people to deliver a much needed service to communities across the UK.
Liz has been a business and personal mentor for the Prince's Trust for over 16 years and also volunteers with a number of local community groups. She is married and lives in Shropshire where she is usually to be found on two wheels.
Rebecca Griffiths
This is Rebecca's first charity trustee role, which is a perfect combination of her hobby and her profession. She is very much looking forward to supporting and guiding the charity at such an exciting time of growth.
As a keen cyclist, she loves the freedom that her bikes bring her and wants to encourage people to enjoy the same sense of joy. She enjoys everything from long rides with friends to hard virtual races in Zwift, and all in between. Her bikes are named after horses from the Black Beauty stories and Troll characters.
Professionally Rebecca is a qualified accountant and Finance Director for a global manufacturer and loves the daily challenges that this provides. The favourite part of her role is to encourage and support her team's development believing everyone can be their best self.