Nick Colledge
Nick joined as a trustee with Wheels for All in 2008 and in 2009 was voted in as chair of the board. As Chair, Nick has been responsible for providing leadership and strategic direction to the charity, working closely with other board members, alongside the Charity Director and wider management team. Nick has also played an important role in supporting funding applications, partnership development and the governance arrangements for the charity.
For over twenty years Nick worked in his professional capacity in the promotion of physical activity and sport and was responsible for leading and developing new services across all age groups to improve health and wellbeing amongst the least active. This experience provided useful insight in the development and sustainability of new delivery programmes for Wheels for All. In 2011, Nick became Head of Service and a senior member of the management team for Wigan Leisure and Culture Trust – enhancing his experience of working at strategic level.
In 2016, Nick left his role in the leisure sector and returned to study achieving a first-class MSc degree in 2017. Alongside his studies, he undertook a secondment opportunity with the Wellcome Trust, and subsequently led a co-production and engagement research project in partnership with Glasgow Caledonian University and Manchester Metropolitan University (published in 2019). Nick has continued to build on this experience in coproduction - now working with Healthwatch Lancashire in a front-line role engagement role supporting a range of different community groups, including people with learning disabilities and autism.
Nick is a keen commuter cyclist and remains passionate in improving access to cycling for all parts of the community.
Paul Alcock - Chair of trustees
Paul joined the Board in September 2020 and was appointed as Chair of Trustees in September 2021. He has spent over 30 years as a company director of various global Marine Energy Services businesses in commercial, business development and organisation development.
Paul brings experience in scaling organisations through strategy, appropriate structure and financial control whilst managing large teams and ensuring employee engagement throughout. Whilst a keen competitive cyclist, he also volunteers at his local Wheels for All Partner Centre in Norfolk.
Married with three children, Paul has a BSc degree in Environmental Planning.
Rebecca Griffiths - Treasurer
This is Rebecca's first charity trustee role, which is a perfect combination of her hobby and her profession. She is very much looking forward to supporting and guiding the charity at such an exciting time of growth.
As a keen cyclist, she loves the freedom that her bikes bring her and wants to encourage people to enjoy the same sense of joy. She enjoys everything from long rides with friends to hard virtual races in Zwift, and all in between. Her bikes are named after horses from the Black Beauty stories and Troll characters.
Professionally Rebecca is a qualified accountant and Finance Director for a global manufacturer and loves the daily challenges that this provides. The favourite part of her role is to encourage and support her team's development believing everyone can be their best self.
Liz Oldfield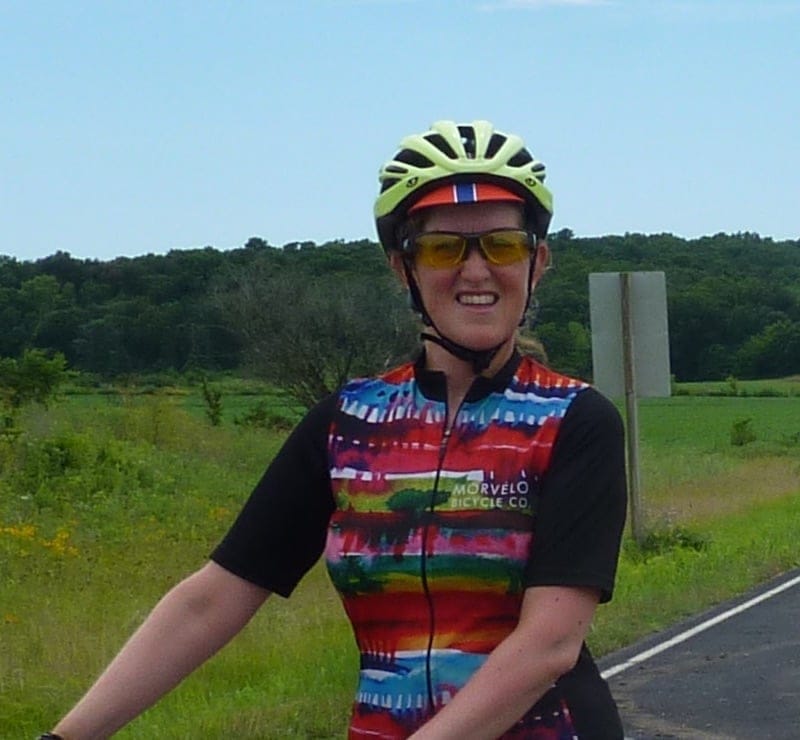 Liz joined the Wheels for All Board of Directors in June 2015 She has a lifelong interest in disability and equality issues and after rediscovering the joy of riding a bike in midlife Liz quickly became hooked and believes that everyone should have the opportunity to experience the feeling of freedom and independence that cycling brings. She discovered Wheels for All when riding past a Wheels for All session – seeing the impact first-hand.
She is chartered engineer and project management professional who managed product development and major business transformation programmes in both the public and private sector. Having taken a career break to focus on various voluntary opportunities and cycling as much as possible Liz has been fortunate enough to enjoy some epic rides, including cycling across the USA.
Liz is especially interested in organisation and people development and risk management and governance and enjoys having the opportunity to work with such an amazing group of people to deliver a much needed service to communities across the UK.
Liz has been a business and personal mentor for the Prince's Trust for over 16 years and also volunteers with a number of local community groups. She is married and lives in Shropshire where she is usually to be found on two wheels.
Veronica Watson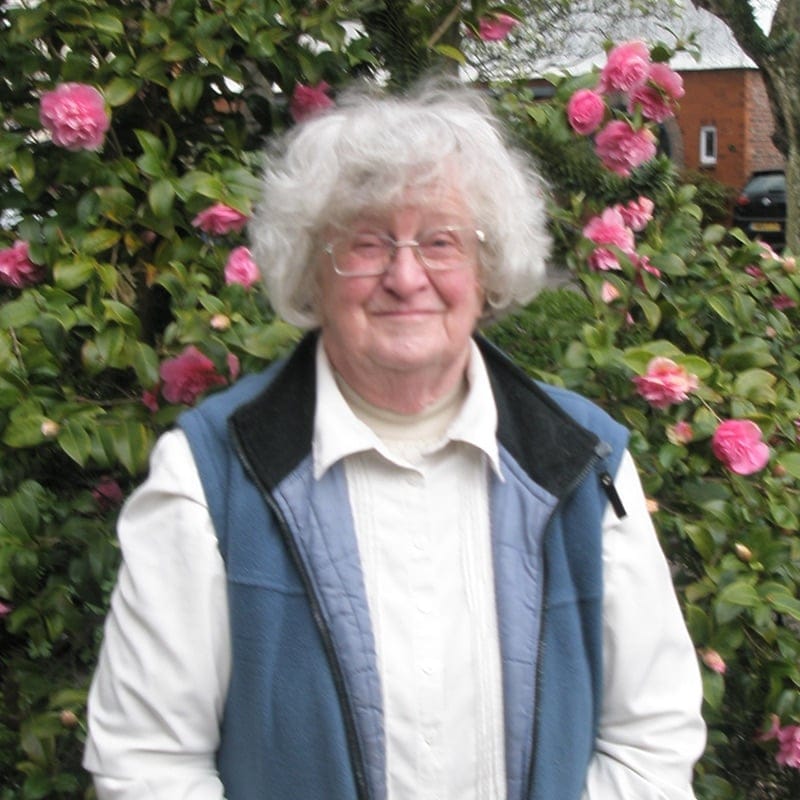 With a background in teaching and accountancy and at home with a small son, Veronica got involved in the charity sector - the local branch of the National Childbirth Trust (NCT) and Manchester Area Resource Centre (MARC). She visited Manchester Town Hall in 1992 for an environmental event (yes they were happening back then) and having expressed an interest in the Greater Manchester Wheels for All project, she attended a meeting and became involved.
Several years later she became the Treasurer and Accountant. Reduction in traffic was an issue then and the promotion of cycling a method of furthering it. I have watched the fluctuation in fortunes of Wheels for All and was very pleased when the Wheels for All initiative started in 1996. She has an extensive knowledge of the many varieties of adapted cycles and is extremely proud that the charity has funded and placed to date at least 1400 cycles valued at £1.5m in about 130 locations. She returned to work as accountant and head of payroll of a company which ultimately had a staff of 500 care workers.
She has ridden an adult tricycle, mainly for local journeys, for the last thirty years. Her small son and his family are now in Sweden and his small son is learning to cycle on the broad pavements there. Her other interests are our allotment, hill walking, 19c literature and art, and demonstrating her husband's Meccano models.
Heather Clatworthy
Heather (BSc) joined Wheels for All as a Trustee in 2021. An ambitious and determined business woman, Heather has 15 years of experience working in the charitable, environmental, and voluntary sectors and is an active philanthropist supporting charities and individuals who are keen to help make a positive difference to people's lives. She presently works in a senior capacity as a highly successful strategic leader and ambassador for change throughout the UK and Ireland. She thrives working with volunteers and community groups in order to deliver positive results for individuals and has a great understanding and admiration for the role volunteers play. She is especially interested in efficiency, effectiveness, quality of services and meeting targets. She is looking forward to meeting those who deliver our services and those who use them.
She is an advocate for enabling people to enjoy the outdoors regardless of physical or mental ability. She is a passionate about inspiring, motivating and enabling people to achieve their goals. In 2016 she became a record holder for swimming across a stretch of the Atlantic Ocean and established a fund enabling individuals of all physical and mental abilities to access the outdoors in her home town. She recognises the value and impact enabling people to achieve their goals can have on physical and mental health and wellbeing.
She feels honoured to be on our board of governance during this exciting period of growth and is ready to help us together 'push into the next gear', enabling even more people to ride on two wheels regardless of age, ability or experience and be active on their own terms.
Heather is a mother of two young adventurous cyclists, Chief Puncture Patcher and owns a TAGA bike. She quotes "sometimes you might have to change gear unexpectedly, or take a different route, but the important thing is to just keep pedalling".
Logan Grey
Logan joined the Wheels for All board in 2021. Having previously working in local authority sports development, Logan was a senior manager for national charity British Blind Sport before moving into the transport sector. Logan joined Transport for West Midlands as a Cycling and Walking Development Officer where he was the accessibility lead before starting his current role as a project manager organising the Birmingham 2022 Commonwealth Games. Throughout Logan's career, he has been a strong advocate for accessibility and inclusion and played a key role in the setup of Wheels for All "Out on your Loan" initiative.
Logan is a retired international curler, but still remains fit by going to the gym, golfing and cycling. Logan recently purchased his first road bike and is enjoying exploring the West Midlands on it, where he lives with his wife and 1 year old daughter.
We are recruiting!! Kingston Wheels for All co‑ordinator
This exciting role will focus on creating regular inclusive cycling opportunities for disabled …
Read news
We are recruiting in Lancashire and Cheshire for Wheels for All staff
From May 22 to April 23 14 hours per week – salary: £7360 (£18,400 FTE) The role of the Wheels for …
Read news